Our Products - Valves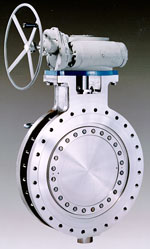 One of the most essential elements for most any industry application is valves. We offer:
New high performance valves, parts, and service for a wide variety of industries and applications

½-inch and up high temperature valves and pressure globe, gate, ball, check and strainer valves

Triple-offset butterfly valves, non-return check valves, steam isolation valves and parallel slide gate valves

Compressor valves and feed-water check valves

Cold-reheat valves and three-way valves
Contact Applied Technology Services today to find the quality valves you need to keep your industry moving. Phone us at 219-921-9893 or contact us online.